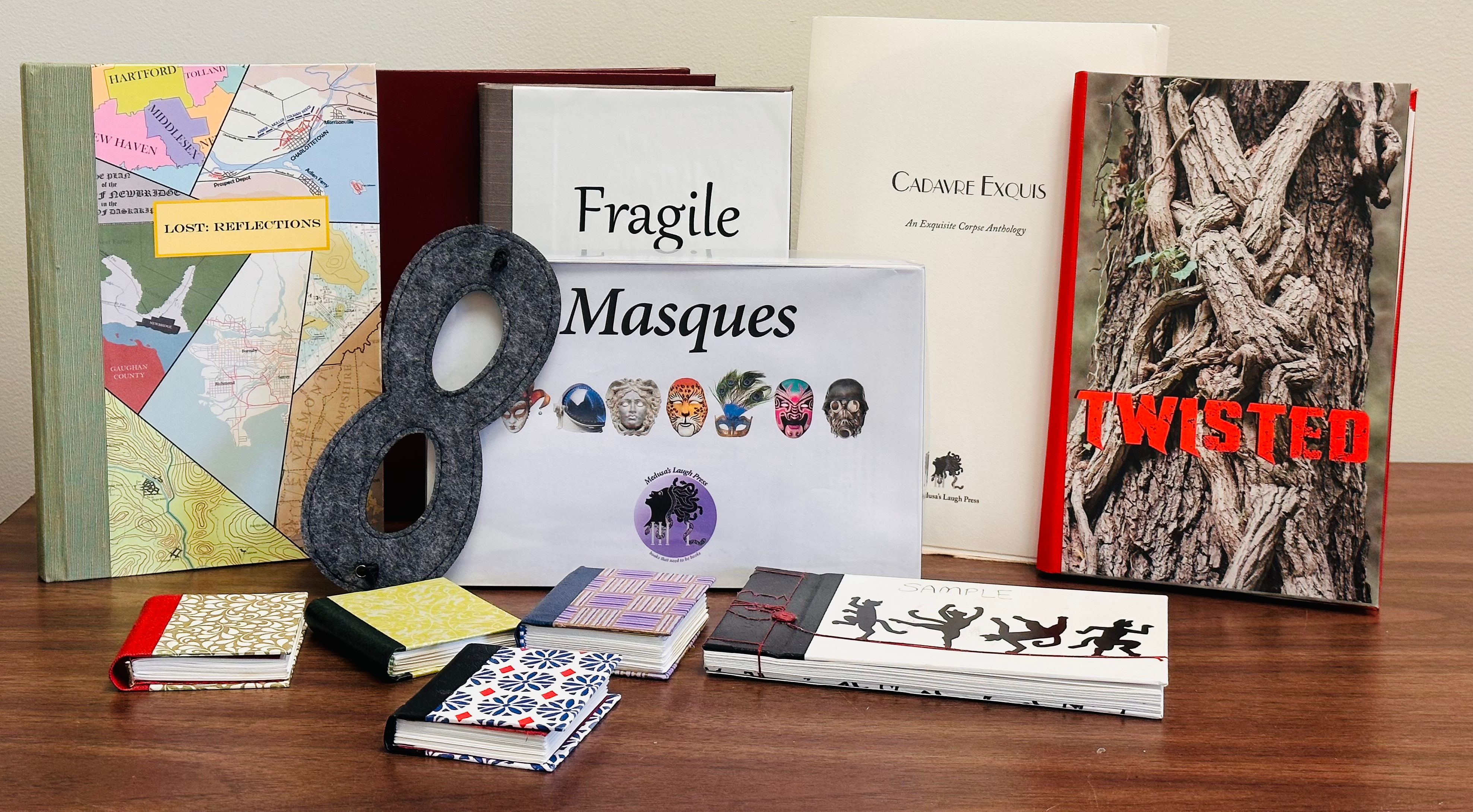 Medusa's Laugh Press
An independent literary press located in Wallingford, CT. We publish limited edition, hand bound books of poetry, short fiction and nonfiction. We officially launched operations in October 2011 with calls for two anthologies. We've published eight titles to date, and regularly have open calls for our next publication.
Check our submissions page for our upcoming projects!
Medusa's Laugh Press presents a variety of authors from different backgrounds. Several authors are featured in our books and can be seen in our author list below.